Bobby's Take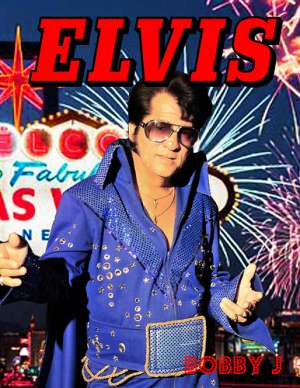 How do you like being here after all these years?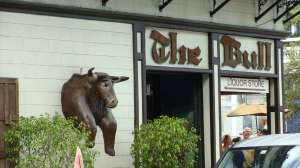 God was with me when I came down, everything has fallen into place since I've been here. I got the job at The Bull almost immediately after I arrived. I was living with a friend of mine whose boyfriend was running the karaoke at Two Friends. So I stopped in there to have some drinks one night and someone in there asked me to go up and sing Suspicious Minds. So I said, ok, sure, why not. So I did it and when I got done he asked me if I was looking for work and in three days I got a call from The Bull.
How long had you had your Elvis act at that point?
Well, it was about 5 years before that, but it was really a part time thing, private parties, that kind of thing. I never planned on doing this; I got talked into it really. I got to know the keyboard player at the Washington Crossing Inn right across the Jersey border in Pennsylvania and people would always ask me to sing Elvis. My buddy kept telling me to get a suit make it an act but I never wanted to do it. After 4 months, though, the owner of the place had a luau and asked me to put on a show for the party. I couldn't believe the response. I thought these people were nuts, they wanted my autograph, they wanted to take their picture with me, it was crazy. So I thought what the heck? And it took off. When I came down here, I hadn't really planned on doing this, but things fell into place and here we are.
What do you like do when you're not working?
Fish – I love to fish; primarily from the land. Really I'm partially retired – I sing and I fish. It's not bad at all.
Where do you take your friends who visit?
I always take them to The Bull, Schooner Wharf...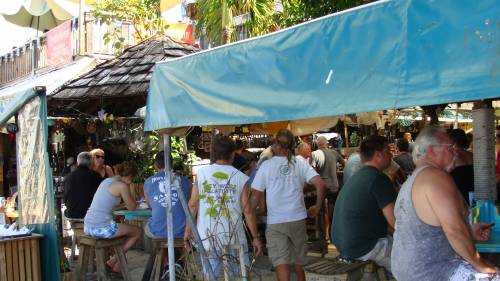 ...a lot of the sights everyone wants to see,
Sloppy Joe's
, Southernmost Point. I enjoy taking my friends around to all the places and showing them the island. There's so much to see, anywhere you go really; the whole island is unique. You can go anywhere on the island and find something unusual. You just have to look.