Janine's Take
How do you like living here?
I didn't know anybody when I came to Key West, so that was something different. I went out fishing one day during that original two week trip and I got talking to the mate on the boat about maybe moving down here. Since I had so much experience operating a marina, tending bar and working in a restaurant back in Gloucester, he got telling me that his wife has the best job in town, but they were moving to Costa Rica in 6 months and maybe I could take her place. So, I came by the Pier House to meet her, she introduced me to the Food and Beverage Manager, we sat down that day and she pretty much hired me on the spot.
So, now you have the best job on the island?
Yes I do! I work 9 to 5, Tuesday through Saturday and I get to look at that view every day. It's extreme!
More than 60% of our guests are repeat guests, so I get to know them pretty well; and a lot of local people come in too.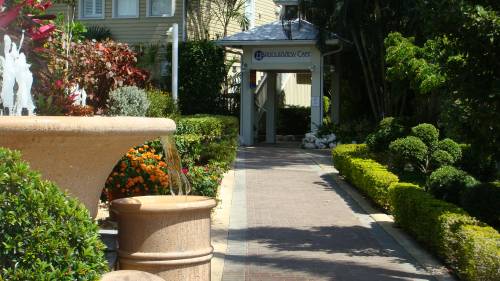 So, what do you like to do when you're not working?
I like to bike everywhere.I like to try different places for food – there are a lot of places doing small plates now. I like to try as many of those as I can.
My favorite 2 places right now are Prime and Latitudes. Prime is inside, which is the only thing that's not ideal, especially for visitors. But the food and the service is just so good. It's definitely something I love doing. I'll go to the bar, get a nice glass of red wine and maybe a side of macaroni and cheese. It's amazing there, truffled, with smoked gouda, really amazing. And, in the summer, it can get so hot, being inside is exactly where you want to be. It's definitely a place I like to bring people who are visiting.
And I have to say, I would always bring them to Latitudes, for lunch especially. You're outside, the view is amazing; the food is outstanding; it's gorgeous. I'll go over and use the beach often as well, but I'm really lucky, because I have a friend who owns a house over there, so that's a big advantage. I think anyone can use the beach for the afternoon if you pay for a pass. I think it's about $40.
Anything else you really like to suggest to people?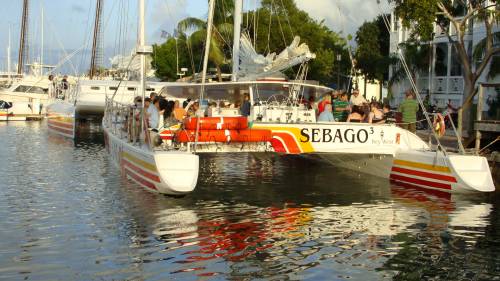 Absolutely a sunset cruise, get out on the water, just do anything to get out there. I really like the schooners, they're so beautiful, but I almost prefer the catamarans, since then you've got a great view of all the schooners under sail. You really get the effect of seeing them all around you and the catamarans are half the price. It really doesn't matter what you do, as long as you get out on the water. I think it really all depends on what kind of mood you're in. If you want to parasail, kayak, anything, just get out on the water.
The Dry Tortugas is another trip everybody should do. It takes more time, but if you've got the money, you should take the seaplane. That's really the way to go. People like to camp there, but that's not really my thing. They don't have services there, so you have to bring your water and all your supplies. I know some people love that, but it's not for me. A nice day trip on a plane is a good way to go.
Is there anything you wouldn't do as a local because it's too touristy?
You know, nothing. Well, maybe I'm over the
Irish Kevin's
kind of thing, but that's about it. Locals and visitors go to the same places. It's such a small island.
Louie's Backyard
, Santiago's,
Michael's
all those places are fantastic. The fondue at Michael's is wonderful. We're going to have to do that sometime soon.