Courtney's Take
What do you enjoy most about living here?
It's a change for me working inside all the time, but I still have a great Key West life style. The water is what I love the most here. That's what I do on my days off.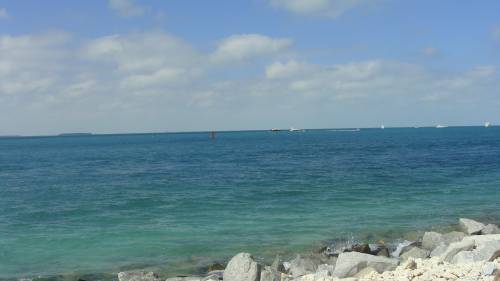 I have a small boat and also have friends with boats. Captain Kelly and his wife Gale have the "Gale Wins" and that's a great trip that I like to do. They have a locals' day every now and then, which is great.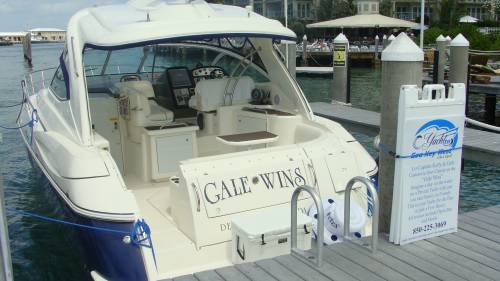 I still love to go to the reef and go snorkeling too. It can be on one of the boats we book here out of the Hyatt, or maybe just with a friend or two.
Where do you like to take people who are visiting you here?
I always like to take people to
Blue Heaven
for dinner or breakfast. I think that is definitely a must see, must do kind of place.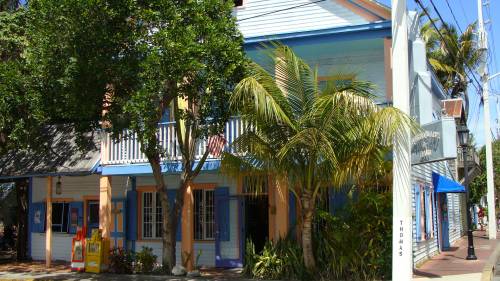 I like to take people on a little bar stroll to some of the out of the way restaurants and places that are off Duval Street. There are lots of great places all over.
Other than that, I love to take them out on the water. We can go out to a sandbar and go swimming or snorkeling, or maybe take a jet-ski tour.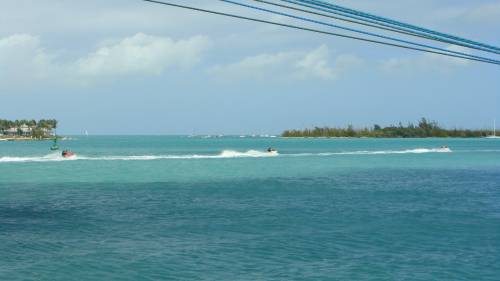 I think the best way to see Key West as a local is to be out on the water at Boca Grande or Snipes Key. You're not even on the island, but you're seeing Key West like the locals do.
What do you recommend to people when they ask for advice on what to do when they're visiting?
I always recommend that people rent a bicycle. On a bike, you can really tour the island and see things you normally wouldn't see.