Pete's Take
What do you like to do when you're not working?
I like to run, especially through the streets of Old Town. I like to check out the little alleys that you wouldn't even notice. I like to run down the alleys and see the houses that are tucked away, see people's back yards, how they create their own little paradise.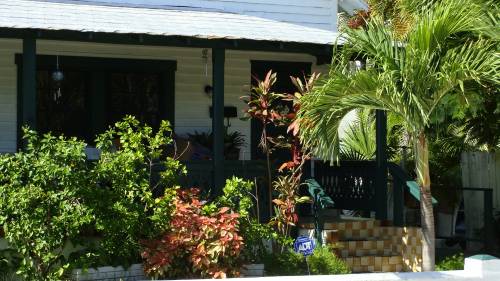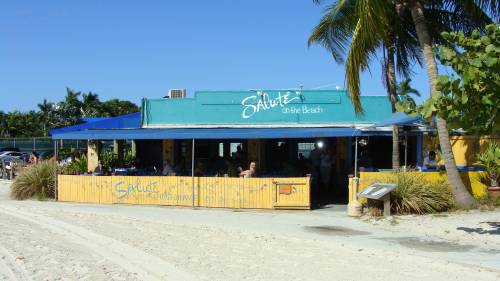 I like to go have lunch at some of the little bistros and cafes.
Salute on the Beach
is a place I like a lot; Turtle Kraals up at the Tower is great too. I really like their barbecue.
Another thing that's great to do is get some sandwiches, make a little picnic and just go out to Fort Zach. I usually bike when I do that, or else we just walk. I like to walk all over.
I also really like the Casa Marina for just a light lunch. It's so pretty out by the pool. Very relaxing.
And evenings, I like to go to the
Tropic Cinema
. They have really cool movies there, and they have wine. They're known for their award winning popcorn too. You get your popcorn and can season it with many many different spices. You should check it out.
Let's say someone's visiting you – where do you take them?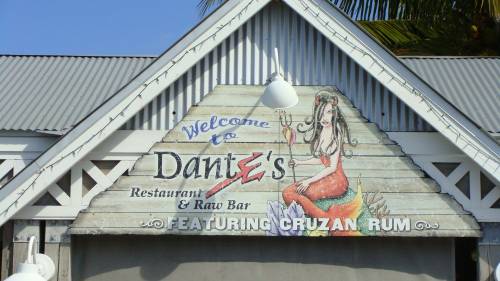 I always recommend for music, to go to
Sloppy Joe's
. I love listening to the Doerfel's. Hog's Breath Saloon is good too. The waterfront walk is great, starting down at
Dante's
. You don't even need to stop anywhere, just casually stroll and absorb it all, look at the water, listen to the music coming from the different places.
If someone is coming to town that's never been here, I like to take them to some of the nicer hotels. It's fun to go and pretend you're staying there. I call it
"going places you're not supposed to go".
It's really fun and you see so many interesting things you'd never know are there. The Hyatt is great – the view from there is great.
The
Top of La Concha
is great too; spectacular view.
The meeting rooms at the Westin are really cool too. You kind of have to time it around somebody going in the elevator (laughing) but it's really cool. They have a veranda there and you can sit and look at the water. It's so peaceful.
Or just walk out on the docks at the Galleon – walk all the way out to the end, the view is just beautiful.
Walking anywhere in town is great. I love the cemetery of course too.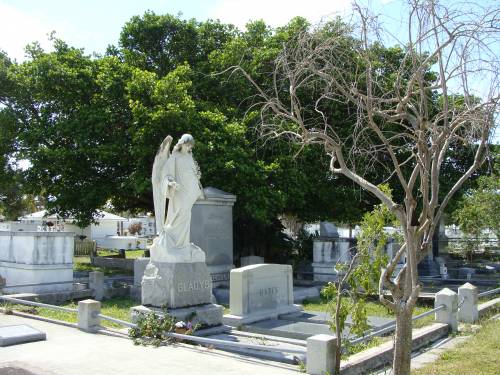 Anything else you think is really a "must do" for people visiting?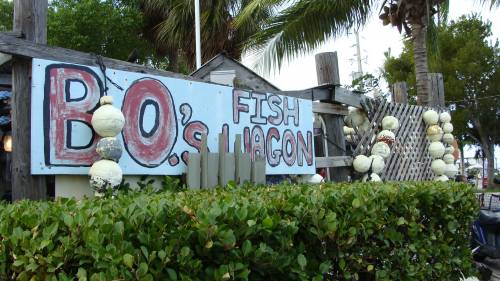 BO's Fish Wagon
I'd have to say breakfast, lunch or dinner at
Blue Heaven
. Breakfast at Pepe's has to be done. Go to
BO's Fish Wagon
and get a fish sandwich or the steak sandwich.
Santiago's Bodega
is great too. They have a great Happy Hour – not a lot of people know about it. They have great prices on their food. It's really good. I think it's from 4 to 6 or something like that.
A great place for dinner is to go to the Ocean Key House, to the
Hot Tin Roof
; sit at the bar and just order apps and small plates. If you're a local, you become part of the Key Club, where they give you a little key and you get discounts on everything. It's a locals thing, but it's good to know.