Return To Step Stories Listing
Walking on Whitehead Part 2: Petronia to the Southernmost Point
March 26, 2012
Lou Tufford
When we left off in Part 1, we were thinking it would be nice if the old Victorian home were to open as a restaurant, since it was time for some refreshment, but until that comes to pass, let's just continue on our way, shall we?
Oh wait, there's the
Six Toed Cat
, the cutest little café just ahead on the left. We were needing some refreshment, weren't we?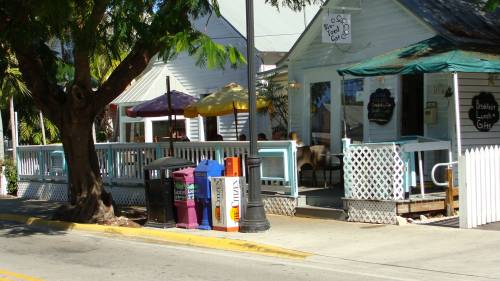 Now we're ready to go on and just in time to stop for a tour of the
Hemingway House
just across Olivia Street.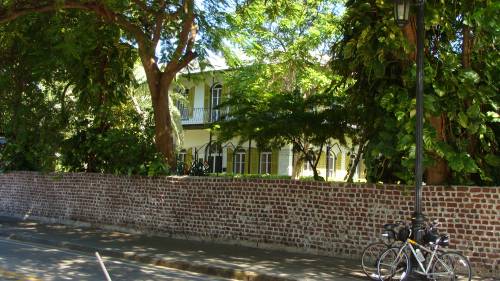 I've taken this guided tour many times and find it worth it each time. Key West owes a lot of its tourist fame to Hemingway and his exploits on the island. Finding out some of the truth behind the myths is well worth the cost of admission.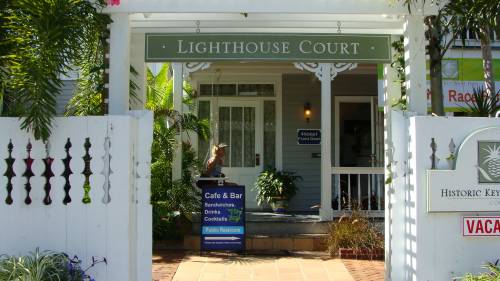 Cafe and bar at the Lighthouse Court Inn, across from the Hemingway House on Whitehead St.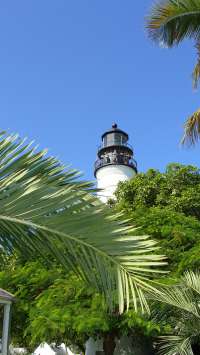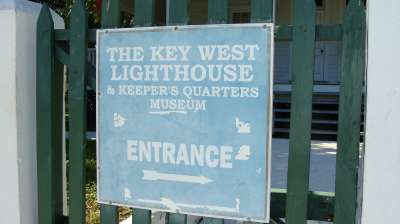 On the other side of Whitehead, you'll find Lighthouse Court, one of the town's many guest houses. On a recent walk, I noticed they've opened a cafe on the property. I haven't been there (yet) but applaud the use of the location directly across from the entrance to Hemingway's home.
Just up from Lighthouse Court (it's good to look up here) is the old
Key West Lighthouse and Keeper's Museum
. As it's name implies, a tour of this historic site includes the history of the keepers of the lighthouse from back in the days when Key West was a wrecker's paradise.
From this point, you've passed the main historical sites, the that doesn't mean there aren't still wonderful things to see. This is one of my favorite little pieces of garden art.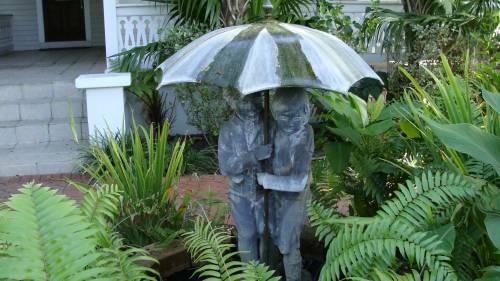 And I would love to spend some time here too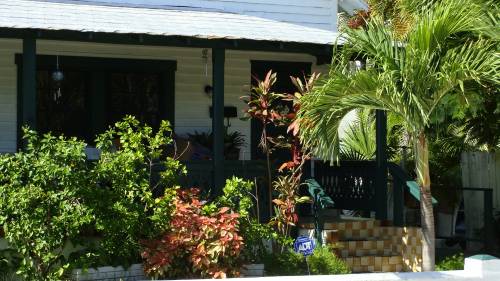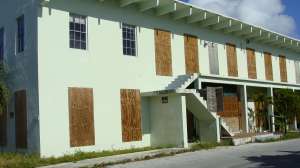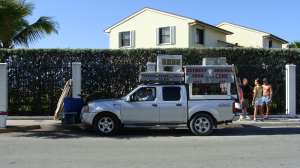 Along this stretch of Whitehead, not everything is fully renovated and some renovations haven't yet started, but as we approach the
Southernmost Point
buoy, with artists and refreshment vendors at the ready, you'll probably be ready to stand in line to get a picture of yourself here, where you're "90 miles to Cuba".
An insider's tip: the lines are a lot shorter when there aren't any cruise ships in town!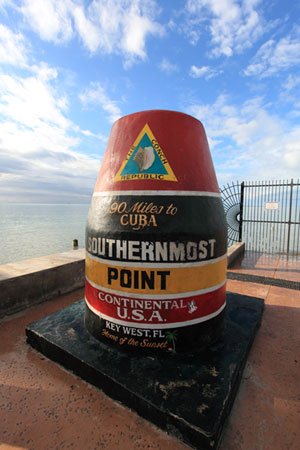 Southernmost point of the United States